Purpose
The purpose of the ALC Good Samaritan Fund is to provide financial assistance to persons who are confronted with short-term emergency situations within a specific local region as defined by highways: US 150, IL 81, IL 82, and IL 17. These boundaries are not rigid and serve as a basic area of focus only.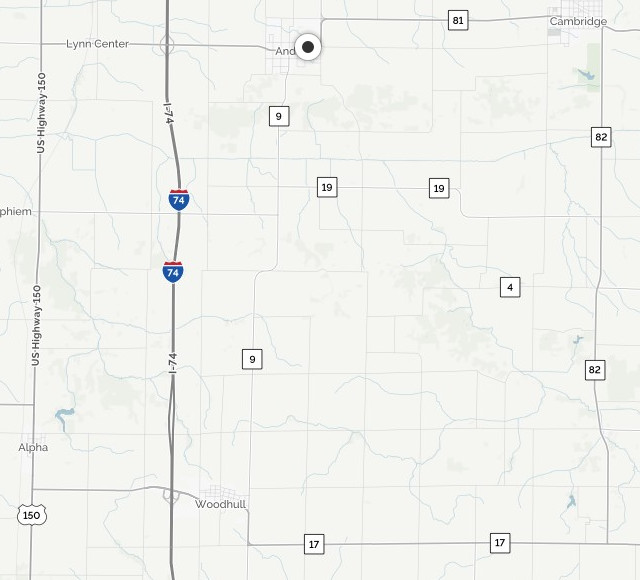 Eligibility
Any individual or family in the Andover area and nearby communities (as defined above) may receive assistance. This includes retired and disabled community members, spouses, surviving spouses, and their dependent, orphaned, or incapacitated children. Recommendations for assistance will primarily come from local food pantries, village boards, funeral homes, township supervisors, school districts, or any other organization the ALC Endowment Committee invites to participate in the ALC Good Samaritan Fund program. Requests meeting the Assistance Guidelines (see below) will be processed on a first-come, first serve basis as long as monies are available from the fund.
To a lesser extent, emergency aid may be given to stranded motorists passing through Andover at the discretion of Augustana Lutheran Church Staff. The aid in this case will be limited to the distribution of Casey Gift Cards…enough to get the motorist on to their next destination.
Assistance Guidelines
The ALC Good Samaritan Fund provides assistance for short-term, emergency situations. Monthly stipends to assist with living expenses are not available from this Fund.
No assistance with non-medical debt retirement, past due current income tax encumbrance, legal/attorney fees, or fines will be provided through the ALC Good Samaritan Fund.
Distributed funds are considered a one-time gift only to the assisted individual… no ongoing support are to be made nor implied. Additional gifts to individuals will be considered on a case by case basis, but only after a period of at least two years between gifts has elapsed.
The ALC Good Samaritan Fund is intended for those individuals within the geographical area defined above by highways: US 150, IL 81, IL 82, and IL 17. These boundaries are not rigid, but serve as a general guideline for the focus area of support.
Initial implementation of the ALC Good Samaritan Fund begins once the fund reaches a minimum level of $10,000.
Fund distributions will continue until the Fund drops below $2000. At that point, Fund operation will be suspended until the Fund attains the original startup value of $10,000.
Distribution Limits: in order to maximize the number of individuals helped, the anticipated level is $500 – $1000 or less. Needs beyond $1000 will need to be considered on a case by case basis.
Assistance Request Process consists of submitting a three section online form by the organization recommending individuals needing assistance. The three sections are:

Section 1: Contact information of assisted individuals; $ amount requested; and description of the specific need for assistance
Section 2: Contact information of the organization submitting the request
Section 3: Contact information as to where the distribution will be sent. Typically this would be the debtor of the assisted individual

Online Request Form is found at: https://goo.gl/forms/uGFJv45n9M6cjsWD3
The ALC Good Samaritan Fund income sources:
Annual "Community Outreach" distributions from  Augustana Lutheran Church's (ALC) Endowment Trust
Gifts and bequests from individuals
Contributions from organizations
All assistance payments and emergency grants shall be made only to the extent that monies are available from this fund.
The ALC Good Samaritan Fund is administered by the ALC Endowment Committee and is empowered by the Church Congregational Council. The Endowment Committee reviews requests for assistance and authorizes payments in accordance with the guidelines listed below. The granting assistance in any form is solely at the discretion of the Endowment Committee, and reserves the right to modify these guidelines.
Administration
Assistance will be in the form of a lump sum payment directly to the individual's debtor, in most cases. Records will be maintained to track when, who and the amount of assistance provided. Every effort will be made to distribute assistance funds within one week of a submitted online request form, provided all the Assistance Guidelines are met. Additional time will be needed if exceptions to the guidelines need to be considered. The organization submitting the request will be notified by email as to the disposition of the request.
******************************************************************************
Please click the button below to help contribute to this wonderful ministry: